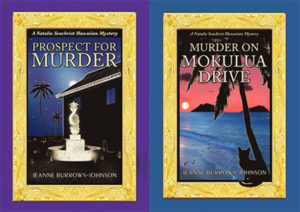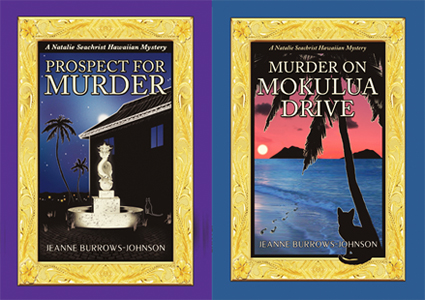 SUCCESSFUL TEAMWORK YIELDS WINNING ART!
Successful cover art is the product of teamwork. In November 2018, Murder on Mokulua Drive [the second Natalie Seachrist Hawaiian mystery] won several awards. Notably, it won Second Place for Published Fiction in the 2018 Arizona Literary Excellence Contest. This was due in large part to the superb editing of Viki Gillespie, who has helped to refine each of the books in the series. Like Prospect for Murder, MOMD also won First Place for Cover Art Design in the New Mexico-Arizona Book Awards, where it was also a Finalist in the Cozy Mystery Category.
 Let's examine how the winning cover art for this series has been achieved…
TEAMWORK
Regardless of what you do in life, one of the major keys to your success is teamwork. Even when you are the primary producer of a product, you will be relying on the merchandise, talents, and skills of others. If you are an artist, you utilize a variety of products to create your art, and usually employ a framer to present your finished work to the world. Authors, whether self-published or working with a publisher, are likewise dependent on the output of others to finalize their creations. First, capturing their thoughts depends on a variety of manual and electronic tools. Succinct editing services are also required. Then there is the issue of layout, fortunately provided to me (along with overall publishing skills) by Geoff Habiger of Artemesia Publishing. Of course, he cannot complete his work without the final art designs brought to fruition by fine and graphic artist Yasamine June.
MY APPROACH TO ARTISTIC PROJECTS
While I possess some skill as a design consultant and can produce certain graphic art elements for marketing materials and my websites, I lack the tactile skills to produce truly refined artistic images. So where do I begin art projects? First there is the overall concept, generally driven by text I have already composed. For a book cover, the first consideration is determining the images that will evoke the essence of the story I need to highlight.
Fortunately, when I began writing the series, I composed timelines, chapter synopses, and descriptions of settings and characters. Even a cursory review of these elements reveals a list of those that may be appropriate to a book cover and supportive marketing materials. While some authors create new art for each of their works, I chose to present certain images with consistency including Miss Una, Natalie's silent but fleet-footed feline companion and images like palm trees and ocean waters reflecting Hawai`i. In addition, I have conceived a recurring gold frame based on Hawaiian heirloom jewelry. I also utilize pagination folio art that I designed, and a gold hibiscus flower that Yasamine has refined. At the point that I have a list of elements that might be good for book jacket art, I begin roughing out a tentative layout in a graphic art software program.
ARTISTIC DEVELOPMENT
As I examine my list of suitable artistic elements, I manually draw a few pictures that fit the requisite portrait layout of a book cover—knowing that the final product can easily be converted to a square layout for an audio book. So where did the award-winning cover of Murder on Mokulua Drive begin?
First of all, Natalie's life has shifted from a high rise in Waikīkī to a cottage in the beach community of Lanikai on the windward side of the island of O`ahu. Next was consideration of the fact that the murder in this story occurs at night. What does this add up to? A nighttime beach scene which includes the Mokulua islets, the moon, a palm tree, footprints in the sand, and Miss Una. Additionally, although I will not be completing the design, I try to allow space for the insertion of Titling in my signature Peignot font so that there will be no overlapping of images and text. Here is the initial layout I sent to Yasamine which was a rough copy and paste of elements I found evocative.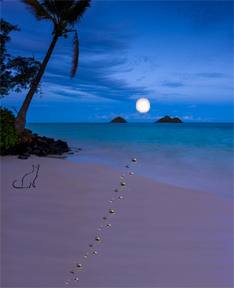 How did Yasamine's magic polish this concept?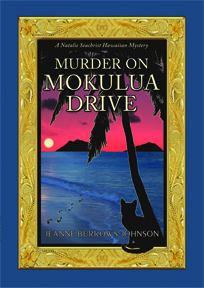 Since this is the second book in the NS mysteries, I had been through the publishing process for the series once. Additionally, I was able to draw on my experience as art director for the well-received multi-author anthology, Under Sonoran Skies, Prose and Poetry of the High Desert. For that project, I featured a picture I shot of the desert at sunset from my back lānai.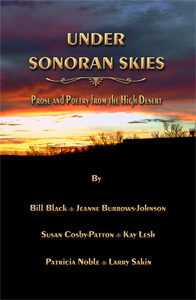 Whatever your artistic needs may be, I urge you to be involved in the process, even if you are unable to finalize the images yourself. The input you provide to a professional artist will ensure a product that reflects your own work and the goals you may be setting for future projects…Here's a look at the before and after images for Murders of Conveyance, which was released in early 2019! As I edit this in April of 2021, I can happily report that this third book in the Natalie Seachrist Hawaiian Mysteries was a finalist for art and WINNER FOR FICTION ADVENTURE-DRAMA IN THE 2019 NEW MEXICO ARIZONA BOOK AWARDS!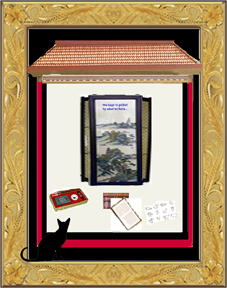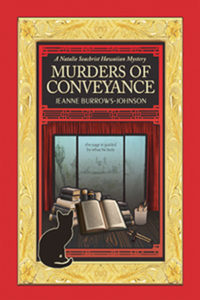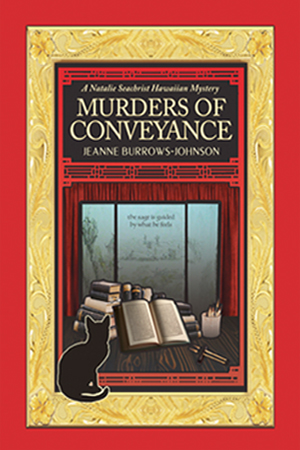 As noted, the award winning book covers for the

Natalie Seachrist Hawaiian Mysteries

[as well as that for the forthcoming

Conversations with Auntie Carol

] were designed by

Yasamine June

. Her many talents include: Creative Direction; Fine art; Graphic Design; Illustration; Photography; Typography; and Videography. You can learn more about her at YasamineJune.com/about.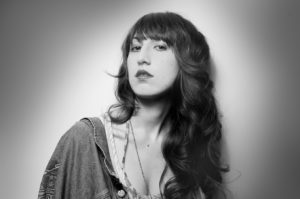 Wishing you the best in your creative endeavors,
Jeanne Burrows-Johnson, author, consultant, and motivational speaker
Further discussion of art is available at the following blog posts:
Authors Design Dilemmas 1, April 2015
Confronted by a Fantasia of Fonts, May 2015
Rainbows of Color, May 2015
Winning Logos & Slogans, October 2015
Quality Book Production, February 2016
Harmonizing Branding Elements, August 2016
Book Promotion and Evolving Art, January 2017
Balancing Text and Space, February 2018
Successful Cover Art, December 2018
To learn more about the award-winning Natalie Seachrist Hawaiian Mysteries, including Murders of Conveyance [Winner, Fiction Adventure-Drama, 2019 New Mexico-Arizona Book Awards] and other projects, please drop in at my author's website JeanneBurrows-Johnson.com. You'll even find Island Recipes that might inspire your culinary creativity.
For more ideas to strengthen your Wordpower© and branding, please visit: Imaginings Wordpower and Design Consultation.
Follow Me:
Amazon, Arizona Authors Association, Apple Books
Audible, Authors Den, Barnes and Noble, Blogarama, Book Bub
Cozy Mysteries-Unlimited, Facebook, Good Reads, Hometown Reads
Book sellers may contact book distributors such as:
Baker & Taylor, Follett, IPG, Ingram, Mackin, Midpoint, TitleWave