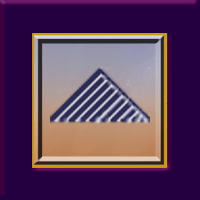 TIPS FOR OP

ER

ATIONAL ORGANIZATION
Launching a new computer has pushed me to recognize that this is a great time for pruning hardware, software, folders, and documents—at least ancient versions that may no longer be relevant. This project is revealing challenges that have arisen repeatedly through my years of writing and design… that I have foolishly ignored. Some of these problems can be avoided easily. Others are likely to resurface when I least desire their appearance, especially in the case of reviewing book manuscripts.
CHANGING HARDWARE
The world of technology is constantly evolving. Some emerging products are truly wonderful. Others, not so much. As with most authors, data storage is a major concern for me. With the arrival of each new product, the public is assured that we will never have to worry about the loss of information again.
That's proven to be about as real as the promise that the modern office does not need paper. But just like the errors that continue to appear in election returns, the need for paper backups continues. You may laugh, but I still have some files on floppy diskettes. Why? Because zip discs, CDs and even thumb drives can fail…probably at the worst possible moment.
A colleague of mine has been restructuring two books because a computer crashed, and she did not have printed backups. Another author I know, had a glitch occur with a thumb drive that was plugged into his CPU. So, what are you doing to safeguard your precious words and images? I trust you have multiple forms of data storage ,as well as hardcopy backups.
Then there's the Cloud. How do you feel about your creations being available to the universe? Of course, once you have uploaded your work to a website, availability to your material is guaranteed. The one thing you can do is to use a cloud service with patented and standardized encryption design. You may also want to ask yourself, "What will happen to my copyrights when I die?" Consider ensuring that you have legally stipulated beneficiaries who shall receive the benefits of your labors…
UPDATING SOFTWARE
Many software companies are forcing users of their products into subscription programs to maximize their profits…and to force users to accept changes the company wishes to foist on the public during regulated updates. Personally, I've been very displeased with such updates that often lesson, rather than enhance, functionality.
As I watched this growing trend, I rushed to buy the last versions of programs that were available on CDs. I recognize that eventually even these versions of programs will become obsolete as updated operating systems refuse to recognize them. But for the foreseeable future I am hoping to be able to massage images that I design and utilize for the projects I undertake.
REVIEWING FOLDERS AND FILES
In the life of a wordsmith, our works accumulate in electronic and hardcopy folders. To maintain an organized reference system, we need to review such materials periodically. In addition to items needed as last-hope backups, some may prove useful in future or expanded projects.
Two of my previous blogs may be useful in streamlining your daily operations and enhancing your text and image archives. "Taming a Writer's Clutter, Thinning the File Forrest," is a blog that provides specific ideas for undertaking such a project. Some of the concepts I share include the naming and dating of files, and using colored folders to facilitate future reference to hardcopy records. For these and other ideas for managing your files, visit https://blog.jeanneburrows-johnson.com/2016/04/taming-clutter/. The greatest fear many creative professionals face is that of losing tangible records of our work. For tips on avoiding this situation, visit https://blog.jeanneburrows-johnson.com/2015/07/fear-of-losing-files/. 
EDITS IMPACTING PAGINATION
Day-to-day discovery of textual errors lead to making edits. This often results in the re-pagination of documents and sometimes the reprinting of many pages. To minimize this waste of paper, I've found a method for meeting this challenge.
I begin by examining the length of the document in which a mistake appears. In the case of a book, I also check the number of pages in the chapter in which a flaw occurs…hopefully it manifests in a single chapter.
Although the length of book chapters is not usually arbitrary, I like to keep the size of them within a couple of hundred words of one another. Unfortunately, a change made toward the beginning of a chapter can result in altering the layout of many of the pages following a single correction. By examining the available space on a chapter's final page, I can determine the amount of space I can use during the editing process. To minimize the reprinting of multiple pages, I try to find words and phrases of similar length that limit change to the page on which an error occurs. Remember, if the edit pushes the end of a chapter onto a new page, that can change the pagination of the entire book!
Unfortunately, an error may occur on more than one page, or even in one chapter—as in the case of a recurring mistake in a name, address, or description of a character. Correction of a song title recently resulted in lengthening multiple entries, and the reprinting of about thirty pages, since its citation in a comprehensive master index occurred toward the beginning of that index. This error appeared in an interview because the subject provided an incorrect citation. This is an example of the need to perform careful research after, as well as prior to, an interview.
Wishing you the best in your creative endeavors,
Jeanne Burrows-Johnson, author, consultant, and motivational speaker
To learn more about the award-winning Natalie Seachrist Hawaiian Mysteries, including Murders of Conveyance [Winner, Fiction Adventure-Drama, 2019 New Mexico-Arizona Book Awards] and other projects, please drop in at my author's website JeanneBurrows-Johnson.com. You'll even find Island Recipes that might inspire your culinary creativity.
For more ideas to strengthen your Wordpower© and branding, please visit: Imaginings Wordpower and Design Consultation.
Follow Me:
Amazon, Arizona Authors Association, Apple Books
Audible, Authors Den, Barnes and Noble, Blogarama, Book Bub
Cozy Mysteries-Unlimited, Facebook, Good Reads, Hometown Reads
Book sellers may contact book distributors such as:
Baker & Taylor, Follett, IPG, Ingram, Mackin, Midpoint, TitleWave