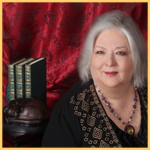 BOOK LAUNCH TO WEBSITE RENEWAL…
IT'S BEEN SO LONG SINCE I HAVE UPLOADED A POST! I can't believe that half of 2019 has passed! A lot of my work time was lost in experiencing two bouts of flu. The one thing I truly missed has been remaining in touch with those of you who periodically drop in at one of my sites or Facebook. But when I look at the following list, it appears my working in spurts did allow me to accomplish most of my other goals:
~  Murders of Conveyance, the third Natalie Seachrist Hawaiian Mystery, recently launched.  I hope you have enjoyed at least one of Natalie's adventures in murder. This book is a romp across the island of O`ahu during a Chinese New Year scavenger hunt. Unfortunately, Natalie discovered that her dream of a film noire was actually another of her visions. It was a mid-twentieth century murder, that eerily parallels the crime that occurs in front of the hotel suite where she and PI Keoni Hewitt are staying. To learn more about this and the rest of the series, drop in at JeanneBurrows-Johnson.com.
~  Some of my down days included study in order to enhance aspects of the never-ending joys of Search Engine Optimization. This resulted in my adding art to my blogs…present and past. [Scanning the left side menu of past blogs may reveal topics worth exploring.]
~  I've also reshaped ImaginingsWordpower.com, a website with tips for branding, marketing, and development. While brightening its overall appearance, I decided to move articles I've written on historic Tucson to my author's website. At this time, you'll find the first third of "An Early History of Tucson and Her Cemeteries."
~  Inspired by the upcoming British Isle holiday of my fabulous editor, Viki Gillespie, I have just completed Yen for Murder, the fourth Natalie Seachrist Hawaiian Mystery. While finishing the remodel of her Auntie Carrie's cottage, Natalie and Keoni contemplate an antique auction's catalogue. In it, they discover the image of a Shākyamuni Buddha statue stolen during the commitment of a murder in one of his last cases as a detective with the Honolulu Police Department.
~  Today I've completed the redesign my author website, JeanneBurrows-Johnson.com, which will launch later tonight. There you'll find the first section of "The Growth of Tucson and her Cemeteries."  I'm also inserting the following audio sample, "Yuletide in Tucson," a lighthearted piece on historic Tucson. Wish me luck in embedding this for what I hope will be your listening pleasure!
I guess that's a fair amount of work, but I promise to remain in closer touch with you! This includes launching a business Facebook page.
Wishing you the best in your creative endeavors,
Jeanne Burrows-Johnson, author, consultant, and motivational speaker
To learn more about the award-winning Natalie Seachrist Hawaiian Mysteries, including Murders of Conveyance [Winner, Fiction Adventure-Drama, 2019 New Mexico-Arizona Book Awards] and other projects, please drop in at my author's website JeanneBurrows-Johnson.com. You'll even find Island Recipes that might inspire your culinary creativity.
For more ideas to strengthen your Wordpower© and branding, please visit: Imaginings Wordpower and Design Consultation.
Follow Me:
Amazon, Arizona Authors Association, Apple Books
Audible, Authors Den, Barnes and Noble, Blogarama, Book Bub
Cozy Mysteries-Unlimited, Facebook, Good Reads, Hometown Reads
Book sellers may contact book distributors such as:
Baker & Taylor, Follett, IPG, Ingram, Mackin, Midpoint, TitleWave