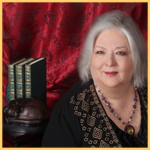 With so many of us relying on social media for our daily communication, it may seem there's no need to refine our writing skills, or to expand our vocabularies. After all, on an average day all we need are the latest shortcuts for texting and tweeting.
Right?
But what if you're applying for a new job? Or you're needing to write a comprehensive report or deliver a dynamic speech? And how can you increase your odds of impressing potential financial backers who have requested a business plan or executive summary?
You may be wishing you'd listened to those boring lectures during English classes in school! For even if you hire a professional writer or business analyst, you have to oversee their output.
Now I'm not suggesting you labor over vocabulary-building exercises or memorize complicated rules of grammar. You can even forget dictionaries, thesauruses and grammar cramming books. But what you must be able to do is ask questions…requesting information from search engines and appropriately interacting with the professionals you have chosen to help you.
Of course, words are the foundation of any writing project. But utilizing correct vocabulary is only part of the process of producing a successful verbal vehicle. Effective authors also stimulate a viewer's senses through the sequencing, layout and presentation of words. The visual impact of a word-picture lies in the fonts, size, and colors you employ. Subtleties of texture, accompanying images, and even the platform utilized can increase the chance of success.
These are only a few of the topics I plan to explore in demonstrating how one's skills in wordsmithing can enhance both our professional and personal living.
Jeanne Burrows-Johnson, wordsmith and design consultant
For more ideas to strengthen your Wordpower© and branding, please visit:
http://www.ImaginingsWordpower.com