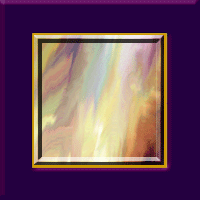 DREAMSCAPING YOUR WAY TO SUCCESS
Have you heard of lucid dreaming?  This is when a dreamer is fully cognizant of being in a dream state.  Some authors work at learning to control this form of dreaming as a means for shaping their projects, regardless of whether they are focused on fiction or non-fiction.
DREAMSCULPTING YOUR CREATIVE PROJECT
Also called dreamscaping or dreamsculpting, this process allows the dreamer to actively contemplate the contents of a dream while asleep—and to question how these subjects may be relevant to their personal or professional living. Wordsmiths and artists are often encouraged to keep notebooks at hand for recording stray thoughts that can help them maximize future creativity.  This includes placing a pen and paper by your bed for capturing ideas that may materialize during the night. 
Regardless of your type of work, I'm rather certain that you have awakened on more than one morning (or the middle of a night) and thought, "Hmm, that was an interesting dream.  Now what was there about it that I wanted to remember?" 
For those of us relying on random ideas on which to build our shaping of words and images, it can be important to retain unexpected thoughts.  I can report that I have benefited from vigorously striving to record the contents of potentially significant dreams.  And I've suffered the disappointment of having forgotten to have the implements for recording anything before falling back into a deep and dreamless state.  The mornings that have followed have been very frustrating.  Far worse than a simple hangover experienced by authors of yore!
MY METHODS OF DRECTING THE DREAMING PROCESS
A simple Internet search will yield instructional resources for learning to implement Lucid Dreaming.  As I'm not a specialist in this field of study, I'll merely share how I have approached the topic. 
After reading some background material, and discussing the concept with artists, I decided to delve into the process several years ago.  I began my sojourn in this endeavor by placing a retractable pen and small bound book for journaling on my bedside table.  Do note that having a pen without a lid has proven invaluable to my night-time note writing, since I'm rather clumsy and a bit befuddled when rising from a vivid dream.
Most evenings, I spend a few minutes before going to bed contemplating projects I wish to undertake the following day.  Often, this is while rocking in a chair and petting my cat, which I find soothing on several levels.  I then read a few pages of both meditative and mystery books.  After turning off my reading light, I review my to-do list.  I won't claim that my contemplation of work goals is directly responsible for yielding inspirational ideas during the night.  However, these practices do serve as an off-switch for my overactive mind. 
As anyone attempting to call me in the a.m. will attest, I am not a morning person.  Some of my best work is born in the silence of nocturnal hours.  So prior to entering my pre-sleep routine, I'm already in a creative thinking mode.  The number of hours I spend in sleep varies, but when most people are rising to their own days of productivity, often I am entering my deepest dreams.  While most may seem unrelated to the work I envision undertaking, they are varied in topic and have a film-like quality. 
RESULTS FROM MY DREAMSCULPTING
Having disciplined myself to interrupt the dreaming process, I can now report overall success in benefiting from dreaming with lucidity.  Records of some of my dreams make it into my journal.  Elements of others capture my attention sufficiently to be recalled for several hours after my waking. 
Perhaps the worst challenge that arises from the overall experience, is being forced to fold new concepts into work I may have considered complete.  Sometimes that means reprinting quite a number of pages of text due to a minor edit in their midst.  However, I'm thrilled to report that expanding a character's role by having her play a bamboo flute has yielded a lovely audio element to that scene… and an interesting twist to the epilogue for Yen for Murder, Book Four in the Natalie Seachrist Hawaiian mystery series!
Wishing you the best in your creative endeavors,
Jeanne Burrows-Johnson, author, consultant, and motivational speaker
To learn more about the award-winning Natalie Seachrist Hawaiian Mysteries, including Murders of Conveyance [Winner, Fiction Adventure-Drama, 2019 New Mexico-Arizona Book Awards] and other projects, please drop in at my author's website JeanneBurrows-Johnson.com. You'll even find Island Recipes that might inspire your culinary creativity.
For more ideas to strengthen your Wordpower© and branding, please visit: Imaginings Wordpower and Design Consultation.
Follow Me:
Amazon, Arizona Authors Association, Apple Books
Audible, Authors Den, Barnes and Noble, Blogarama, Book Bub
Cozy Mysteries-Unlimited, Facebook, Good Reads, Hometown Reads
Book sellers may contact book distributors such as:
Baker & Taylor, Follett, IPG, Ingram, Mackin, Midpoint, TitleWave