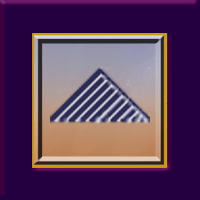 THINNING THE FOREST OF FILES

You may have stumbled into this blog without an apparent need to address the topic. You may not be part of a group planning to generate an anthology. And, regardless of whether you are an amateur or professional writer, you may not think you would ever wish to publish a collection of your individual pieces. Yet over time, a number of works, large and small, may have accumulated in your electronic as well as hardcopy files. It's simply part of the life of a wordsmith. And whether you realize it or not, handling your files is part of the editorial process!
REVIEWING PREVIOUSLY COMPOSED WORKS
It might be relatively simple to assemble a publishable collection of your various works, if you find a repeating theme. Sadly, it's more likely that you'll find disparate pieces lacking a common unifying thread. In such cases, cobbling together a publishable piece may seem a remote idea. However, periodic and systematic review and notation of your existing materials may reveal something of publishing value. You'll never know unless you take the time and energy to explore the possibility. Projects like this demonstrate the technical side of the art and science of effective writing and should be one element in your authoring strategies.
SYSTEMATIC REVIEW OF YOUR FILES
Having a comprehensible writer's filing system can prove to be invaluable. As a wordsmith, there are many good reasons to revisit your electronic and hardcopy folders and files on a regular basis. The first benefit is controlling clutter. When you no longer recognize what a folder or file contains, it's time to consider deleting it, or combining its contents with another. Of course, it is not advisable to delete material, until you've looked at it closely to see if there are any hidden gems. For if you discover something that generates an unexpected revenue stream, the entire process is justified, even if it means using creativity in your file naming. After all facilitating communication should include you!
Another reason for looking over your work is to review your journey as a professional writer. Like an artist moving through various media and periods in the body of their work, you may find definitive patterns in your creations. And, the process may impress you with the distance you have traveled and the progress that you've made. You may also find there are topics, choices in voice, vocabulary, and sensory detail that you would like to employ in the work you are currently generating…
FACILITATING FILE REVIEW
In order to examine your work effectively, you need a filing system that facilitates easy access. Regardless of whether you're dealing with hardcopy or electronic form, you'll want to organize folders and files in a way that will make sense to you in the remote future. That means ensuring that each one is both recognizable and trackable.
FORMATTING TIPS FOR HARDCOPY FOLDERS
Being a visually oriented person, I use color coding, abbreviated naming, and alphabetical sorting for hardcopy materials—of course, that's after designating separate file drawers by category. For all reference materials I use the color yellow. These folders include:
~ Historical Reference
~ Geographical Reference
~ Organizational Reference
~ Miscellaneous Reference
For easy separation, I use Burgundy colored filing materials to designate Imaginings' operational information and records. This section includes topics such as: accounting; computer hardware and software reference information; current and past marketing materials; handouts for clients; public speaking information and tools; and, current and completed writing projects.
Current clients are differentiated by teal colored folders and files. For ongoing organizational volunteer projects, I use blue filing materials. The great thing about a hardcopy folder is that its name can be changed whenever necessary by simply changing removable labels. And once I've completed a project, (or am no longer working for a client), I transform most files into categorical records stored in the Burgundy color I use for my own files.
For example, when I was no longer writing historical pieces for Realtor X, I removed materials I deemed irrelevant to any future work with them, and placed samples of the work I'd performed for them into a general topic folder [in this example, Real Estate]. This allows quick examination of all materials I've written about land and real estate. And, by retaining electronic files regarding individual companies, I can revisit the particulars of my association with them when necessary.
ELECTRONIC FOLDERS AND FILES
I find that creating and naming Folders is easy…since I base the process on titles composed of descriptive words and folder placement on alphabetical sequencing. To prevent having excessive numbers of folders for related topics, I use subset folders. For example, within a Chinese reference folder, I have subsets for Chinese art, funeral customs, history, jewelry, language and dialects, names, philosophy, and Shànghăi, And within each of these categories, there are further folders for specific topics such as dynastic history, types of jade, elements of Shànghăi deco artwork, and male and female names.
When I began the Natalie Seachrist series, I had one unnamed book and a nameless protagonist. After a while, the original file named "Book" became "Prospect For Murder." By then, the protagonist was Natalie Seachrist, so some files in the PFM Folder bear her name in their titling. Many other files begin with the abbreviation "PFM," followed by descriptive words, and finally, a date—if the material is NOT reference information. And, as with hardcopy files, reference data for the three books I've completed have been migrated to a generic Folder labeled "NS Research."
Aside from logical alphabetical abbreviations, I urge you to date electronic files that are not reference information. This is because one of the most difficult aspects of being a writer is the number of re-writes required. I fought dating my files for many years, but after repeated difficulty in locating the files I sought, I have followed the example of more scientifically-oriented authors. The dating format I use is two digits each for the current year, the month, and day. For today's Blog, I might title the file, I_Blog_Taming_Clutter_Pt_1_160421.
Other issues in naming electronic files are the use of capital letters and underscores between words or other elements. In the past, techies insisted on never using capital letters and always using dashes or underscores—or simply cramming alpha-numeric elements together without spaces. I haven't noticed such definitive instructions recently. So, I use cap letters for readability, with underscores between the elements of a file name, as in one I created for recording the audio version of Prospect for Murder, PFM_Chapt_1_Vision.
DETERMINING WHICH FILES TO DELETE
I offer one cautionary note to all authors when it comes to the potential deletion of files: Author know thyself! This is crucial for all of us to internalize in many areas of our work. It is particularly important for writers noted for being too quick to delete something they may later need…as well as those tending to hoard every word they write, as if each were presented in a vision from a higher authority.
In general, I de-clutter files by removing as many as I can in both hardcopy and electronic formats. However, I have mechanisms for saving favorite material: I maintain two hardcopy sample portfolios. One is a master with published examples from my best work. The second one is smaller, with basic promotional materials focused on me and the general scope of Imaginings WordPower and Design Consultation. In the smaller binder, I've allowed space for inserting material from the master portfolio that might be appropriate to meeting with a specific person or organization.
For each major writing project, I create a file named "Unused Verbiage." It is the destination for words, phrases and passages that I decide are inappropriate to my current endeavors, but which might prove useful later or in another piece of writing. These favored words can also facilitate your re-editing of a piece, such as when your editor or publisher requests insertion of some element you had deemed irrelevant.
Through such files, I track snippets of my writing, without needing to save a large or duplicative file. Also, I rename files with similar material, such as RMS_EmpressofBrit_Orig_Description or Pearl_Wong_Orig_Shanghai_Story. Both of these files reside beside the completed manuscript of Prospect for Murder. I don't know how they might help me achieve goals and objectives in the unpredictable future. Perhaps I might revisit those passages as I complete Pearl Wong's story within the series' fourth book, Yen for Murder.
Wishing you the best in your creative endeavors,
Jeanne Burrows-Johnson, author, consultant, and motivational speaker
Operational tips to help writers are available in the following blogs:
Fear of Losing Files, July 2015
The Value of an Index, August 2015
Taming Clutter, April 2016
To learn more about the award-winning Natalie Seachrist Hawaiian Mysteries, including Murders of Conveyance [Winner, Fiction Adventure-Drama, 2019 New Mexico-Arizona Book Awards] and other projects, please drop in at my author's website JeanneBurrows-Johnson.com. You'll even find Island Recipes that might inspire your culinary creativity.
For more ideas to strengthen your Wordpower© and branding, please visit: Imaginings Wordpower and Design Consultation.
Follow Me:
Amazon, Arizona Authors Association, Apple Books
Audible, Authors Den, Barnes and Noble, Blogarama, Book Bub
Cozy Mysteries-Unlimited, Facebook, Good Reads, Hometown Reads
Book sellers may contact book distributors such as:
Baker & Taylor, Follett, IPG, Ingram, Mackin, Midpoint, TitleWave