This is the fourth blog in a series addressing an author's travel and public speaking engagements [see Effective Materials for Public Speaking, All the World's a Stage, and Public Speaking to Enhance Branding III].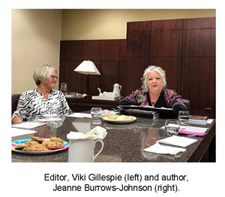 In September, I had the opportunity to make a promotional road trip to my home town of Portland, Oregon. There I attended the 50th reunion of my high school graduating class and introduced myself to several audiences via speaking engagements at creative writing classes in my old high school and a combined meeting of American Association of University Women book clubs in Lake Oswego. How did my planning for Public Speaking engagements mesh with the actual experiences? Were my own preparations adequate? What were the final results?
TRAVEL
~ I found that shipping books and marketing materials in advance really proved useful. Not only was I assured they had arrived safely, but once I had completed my appearances, I was able to pack the remaining items into the spacious luggage I had taken for that purpose.
~ During my research for this trip and future ones, I opted to join an international hotel group that awards points for each stay. The one I chose provided: Transport to area restaurants and businesses; buffet breakfasts which provided quality nourishment that lasted most of the day and permitted taking food back to one's room; and, there was also a 25% discount for all dinners, including those for which I hosted guests.
~ Since the penalty for altering flights was the same as emergency rescheduling, I did not purchase airline tickets that allowed changes to be made…but I would have done so if my itinerary had been more complex.
~ With today's complex public safety rules, I had to carry multiple small containers of toiletries, snacks, and food supplements, which I divided between carry-on and checked baggage. And, in case my checked bag failed to arrive, my carry-on pieces included: clothing, accessories, and necessary paperwork for public appearances.
~ Because I was having dinner with a friend [and former theatre director] shortly after my arrival, I was not able to schedule an initial day without activity. But the following day I enjoyed a delicious lunch at the O`hana Hawaiian Café and a memorable tour of the city with my editor, while moving from a hotel near the airport to one near my engagements.
~ I was truly grateful to be able to avoid renting a car. Although I tried using share-ride transportation, I found it too awkward to schedule repeat transport with drivers I liked, and the cost was not substantially less than a highly rated traditional cab company.
~ Financially, I travelled with ample cash for tipping those who rendered excellent service. As I encouraged readers to purchase books through their favorite local stores or on-line, I made only a couple of cash sales, even though I was capable of taking credit card payments.
PUBLICITY AND MARKETING
~ Since my events were not open to the general public, there was no reason to generate Media Releases.
~ I did add a news page to my author website and referenced my travel on Facebook.
~ At the reunion, I followed the organizer's suggestion and served Hawaiian macadamia nut candy and discussed the Natalie Seachrist Hawaiian mystery series.
~ I will soon post a picture with my editor taken at a book club meeting I addressed.
APPEARANCE
~ I followed my own advice regarding maximizing the expression of one's personality and profession. Because my writing focusses on Hawai`i, I wore tropical print jackets and a large name badge throughout my trip—with ample business cards at the ready. I'm happy to report that this facilitated my conversing with numerous people I would not have otherwise met!
 ~ One of the greatest impacts on selecting appropriate clothing for the eight days was the weather, since the Northwest was becoming colder and wetter than in my home of Tucson, Arizona. Despite necessary increases in the number of items I carried, my planning for multiple events proved to be appropriate.
~ Except for when my editor joined me in speaking to the book club, I was the sole presenter and did not need to coordinate my attire with that of other speakers.
~ In addition to my tropical-themed wardrobe, I accessorized with a necklace of my design and the name badge that features my personal logo. I also wore a realistic appearing artificial orchid in my hair, which I wore pinned to one side and heavily sprayed to remain in place for several hours. 
 SETTING THE STAGE
~ While it was not appropriate to hang a banner from podiums, my colorful attire proclaimed my personal style and the nature of my writing.
~ I positioned my presentation outline, large watch, and water appropriately.
~ I set up a colorful display with marketing materials, books, and information request sheets. These items were placed within clear acrylic stands on a multi-level tablescape covered with purple and gold tablecloths, and a scattering of shell leis and tropical flowers.
BEFORE, DURING AND AFTER PERFORMANCES
~ I provided event organizers with my bio and a short introduction in advance of each event.
~ Since the venues at which I spoke were small, I did not need overhead projections or a sound system. I merely arrived with a spiral bound binder with my presentation, potential readings, and handouts. [I also carried notes for unexpected issues that might arise, and backup electronic files.]
~ Merely walking through cold air provided physical warmups; I was limited in my ability to warm up vocally.
~ By using an annotated outline rather than scripted presentation, I was able to make periodic eye contact with my audience…Letting attendees feel I cared about them individually.
~ Despite allergies affecting my breathing, my voice was strong enough for the demands of my public speaking. Having trained for the theatre since childhood, I am fortunate to have a skill set that is compatible with vocal projection for one to two hours! One of my favorite activities was sharing the voices of characters from Prospect for Murder [available as an audio book], Murder on Mokulua Drive and the forthcoming Murders of Conveyance.
~ While I had practiced reading from my annotated outline as well as the handout I had prepared, the free-flowing dialogue that developed in more than one presentation precluded adhering to a strict time table. My primary challenge was ensuring I had covered each of my main points before the conclusion. Fortunately, with a large watch positioned beside my presentation material, I was able to pace myself…allowing appropriate time for Q&A to maximize audience interaction.
 ~ I concluded each presentation by holding up a pin with a single inspiring word…IMAGINE!
~ I carried Thank You cards and gifts of Hawaiian candy to maximize each event's long-term branding value.
Let me close my report on employing public speaking as a marketing tool by encouraging you to consider venues and events in which you can express yourself personally, as well as professionally. I had a wonderful time in my recent journey to the city of my youth. I saw friends and acquaintances with whom I have had little contact for decades and reaffirmed my love for the work I do. If you decide to embark on promotional road trips, I urge you to choose your trips carefully, plan each aspect of your journey as much as you can…and have a wonderful time at each juncture of your experience! You never know what you'll encounter, or what may emerge from such explorations. I'm delighted to report that I may be appearing at an author night in Hawai`i in 2019…
For more ideas to maximize being memorable, see Wearing your Brand at my marketing website.
Wishing you the best,
Jeanne Burrows-Johnson, author, narrator, and public speaker