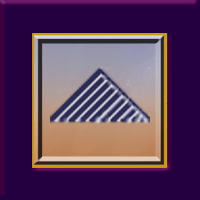 POWERFULLY TARGET YOUR AUDIENCE!
For decades, I have striven to shape effective written materials for clients and myself. At the end of many assignments, clients often ask if there's a definitive method for generating quality writing. Unfortunately, while some aspects of the pieces I write can serve as virtual templates, I have to report there's no magic potion for guaranteeing effective wordsmithing. For anyone.
Amateur or pro, the key to quality writing is blending creativity with exhaustive editing!
LAUNCHING YOUR PROJECT. Feeling nervous to launch your writing project? Ask yourself one simple question: Am I so focused on the final product that I'm inhibiting my ability to write? Your honest answer might be a reluctant yes. If so, merely facing a pen or keyboard can be traumatic. In response, consider performing a visualization exercise. Without committing yourself to serious meditative practices, you should be able to picture your target audience reacting positively to a large screen presentation of your message. Armed with this optimistic image, you should feel better prepared to set your verbal vehicle on the path to success.
THE VALUE OF AN OUTLINE. How will you reach your goal? Regardless of the type of text you are composing, I've found that outlining is an invaluable tool. I believe there are three essential steps to shaping a focused outline:
~ Write a mission statement summarizing your project's purpose
~ List key points in a progressive sequence that validates your summary
~ Craft a closing statement summarizing how you've met the goals of your mission
You now have a recipe for determining the content and sequencing of the elements of your composition. The exact position of the various components will vary, depending on the product you're fabricating. The key points on your list may yield paragraphs in an essay, article or speech. They may also become individual pages in a website. If you are seeking financial backing for a new business, they could become categories within your business plan. And fiction? Well, your list may be the plotline that yields the chapters of a prize winning novel.
DOVETAILING CREATIVITY AND TECHNICALITY. Despite my assertion that such organization will aid every writing endeavor, do not suppose that good writers never experience confusion, indecision, or misdirection. The writing process is a dovetailing of creative and technical activity. As you plunge into the construction process of your project, you will need to alternate between capturing the essence of what you want to say and coldly editing what you have written. The beauty of this double pronged approach is that you can let your thoughts flow freely, knowing that the structure of your work will evolve as you edit your way toward a harmonious conclusion. I certainly found this approach to wordsmithing invaluable in writing the first Natalie Seachrist Hawaiian mystery, Prospect For Murder. This approach facilitates your remaining productive, even when experiencing writer's block.
STAGNATION. If you feel your creativity as a writer has stagnated, turn to another aspect of the project. Is there supporting material that requires your attention? Perhaps you need to shape a bibliography or glossary, or a preface, afterword, or acknowledgement section. If you're responsible for printing, broadcasting, or uploading the final product, you may also need to work on color, form, texture, and artwork to present your thoughts with dynamism to your readers or viewers. And, of course, you can always revisit your personal bio or corporate mission statement…
Wishing you the best in your creative endeavors,
Jeanne Burrows-Johnson, author, consultant, and motivational speaker
Tips to enhancing your writing may be found in:
Empowering Your Words, February 2015
Creating Fictional Characters, March 2015
Sidestepping Writer's Block, April 2015
Communicating with Every Sense, May 2015
Energizing Narrative Passages, September 2015
The Author Recycles, July 2017
Balancing Text & Space, February 2017
Book Series Adventures, April 2018
Drawing on Sense Memories, July 2018
To learn more about the award-winning Natalie Seachrist Hawaiian Mysteries, including Murders of Conveyance [Winner, Fiction Adventure-Drama, 2019 New Mexico-Arizona Book Awards] and other projects, please drop in at my author's website JeanneBurrows-Johnson.com. You'll even find Island Recipes that might inspire your culinary creativity.
For more ideas to strengthen your Wordpower© and branding, please visit: Imaginings Wordpower and Design Consultation.
Follow Me On:
Amazon, Arizona Authors Association, Apple Books,
Audible, Authors Den, Barnes and Noble, Blogarama, Book Bub,
Cozy Mysteries-Unlimited, Facebook, Good Reads, Hometown Reads
Book sellers may contact book distributors such as:
Baker & Taylor, Follett, IPG, Ingram, Mackin, Midpoint, TitleWave